Instalock Locksmith Provide Professional
Residential
Locksmith
Welcome to Instalock Locksmith
A Premium Locksmith Company in the Bronx
When you want a service done, you want the best of the best to get it right. Same goes for locksmithing because when you're searching for a locksmithing professional you not only just require a certified locksmith or a qualified individual, you want a service that's well worth your time and investments. It's where Instalock Locksmith comes in. We provide a premium quality locksmith service in the Bronx.
From new lock installation to old lock replacements, from lock rekeying to residential & commercial key making, we bring a variety of different locksmithing services right to your doorstep.

Our Locksmith Services in Bronx
Instalock Locksmith provides reputable locksmith services including security systems for the Bronx NY.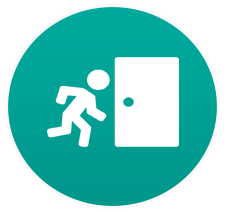 Before you leave your house, you check to make sure you have your keys. It becomes a superstition of sorts. We almost feel the panic attack coming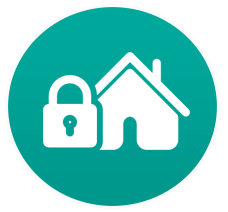 When incidents occur and you need the job done fast and with the skill of a qualified locksmith technician you do not need to look any further
Holding the keys to a car is a symbol of power and responsibility. When you first get your driver's license and take the car for a victory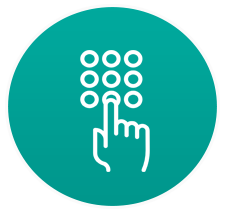 You entrust keyholder responsibility only to your most valued employees. So don't trust just any lock to keep your place of business safe.
Call us at (347) 712-3806 for prompt & professional locksmith services in the Bronx. Our lines are available 24/7.
We Bring the Most Secure Locks in Bronx
Safety and security is everyone's priority. If security is your concern, then Instalock locksmith in Bronx can provide you with the best quality locks. Let us ensure your family & prized possessions remain well protected behind the best security systems. To help you achieve that, we install the best locks making sure they are within the budget.
All the locks which we recommend you to install comes from well-recognized companies such as Schlage, T-Lock, Kwikset, Baldwin, Yale, etc.
A Full-Range Locksmith Service in Bronx
When it comes to locksmithing in the Bronx, Instalock Locksmith brings a complete locksmithing solution to you. We not only excel in lock installation, lock rekeying and lock replacement but our expertise go beyond. We cater all kinds of residential & commercial locksmithing services for our people. We also help with key duplication services, safe lock management, car key programming and much more.
Get Instant Lock Installation & Lock Repair Services in Bronx
Got a broken lock? Unable to find a way to make it work. It's best that you call one of our professional locksmiths in Bronx to help you fix your broken lock. We have the right tools and the best experts to make your non-working locks work again. We understand how a malfunctioning lock can turn into a real hassle and when that happens, your call is what makes us more than happy to come and make locks work for you. At Instalock Locksmith, we install all kinds of locks, deadbolts, keyless entry systems, and much more.
We offer the best protection for your beloved, contact our locksmith services now.
Want Locks Rekeyed or Do You Want Duplicate Keys?
If you are an owner or a manager of a particular property, if the locks at your property have become old & worn out, then changing them can ensure your maximum safety & security. At Instalock Locksmith, we have certified locksmiths in Bronx who can provide you with an affordable option of lock rekeying. We can change the existing pins within your lock so you don't have to pay extra for purchasing new locks & get lock installation in the Bronx. We can also make duplicate or replacement keys for your homes, businesses & automobiles. Our certified locksmiths in Bronx can also reprogram transponder keys easily.
Need lock rekeying or key making services in the Bronx? For any query, call at (347) 712-3806!
Home Lockout Service in Bronx
One of the worst feelings you get is when you lock yourself outside your own home during the odd hours of the day. And nobody can help you more effectively in such a situation than a professional locksmith. At Instalock Locksmith, our experienced locksmiths in Bronx have the best tools to help you pick those locks. With us, you won't ever have to worry about causing any damage to your home/office doors. We repair them for you at the best affordable price. We know you've worked hard to earn your money, and therefore, we do everything in our hands to quote you the best price for the locksmith service in the Bronx.
Got an emergency lockout situation? Don't panic! Call our expert locksmith service in the Bronx now.
We are the 24/7 Emergency Locksmith Company in The Bronx
Whether you've locked yourself outside the vehicle in the middle of the night or you're experiencing difficulty in accessing home or office locks during the early hours of the day, we are a 24/7 locksmithing company in the Bronx ready to assist around the clock. No locksmithing emergency is too far or too small for us to skip. As long as you're in need of a professional to unlock your doors, we hardly spend minutes to reach your location and provide you with the locksmith assistance you need.
Feel free to call us at (347) 712-3806 for an emergency locksmith in the Bronx.
Fast and Efficient Lockout Service in The Bronx
We can provide lockout services for your home, business and auto including closet, safe, trunk, and glove box lockouts. We have the experience and the tools to "pick" those locks without causing any damage that will then need to be repaired.
Affordable Locksmith Services in The Bronx County
Here at Instalock Locksmith, we understand how hard you work for your money, which is why we work hard to provide you with high-quality services at a reasonable price. To learn more about the various services we offer please feel free to browse our website and learn more about the services we provide. If you need a reputable locksmith in Bronx, NY then give us a call at (347) 712-3806.
Our 24/7 Emergency Locksmith Services in Bronx
In order to better meet the needs of our customer's, we offer 24 hours a day, 7 days a week emergency locksmith services including holidays. In that way, we can provide you and all of our customers with the locksmith services you need when you need them. When you give us a call, we will be on our way within minutes to provide you with the assistance you need whenever you need it.
Feel free to call us at (347) 712-3806 for an emergency locksmith in Bronx. You can browse our website to learn about our various services.
Do You Have a Fast Service Request?
Our service requests are monitored daily during our normal business hours. For weekend and after-hours service, contact us directly at (347) 712-3806.