Instalock Locksmith Provide Professional
Residential
Locksmith
Fast and Reliable Residential Locksmith Service in Brooklyn
When incidents occur and you need the job done fast and with the skill of a qualified locksmith technician you do not need to look any further; with us you can always rely on your locks to work every time. You can depend on your home as a safe house. InstaLock Locksmiths is providing services of residential locksmith Brooklyn. Emergency service for lockouts anytime, affordable and friendly service for lock and key repairs and installations. A friendly service technician is ready for your call at 718-557-9821 to arrange for a visit to your home.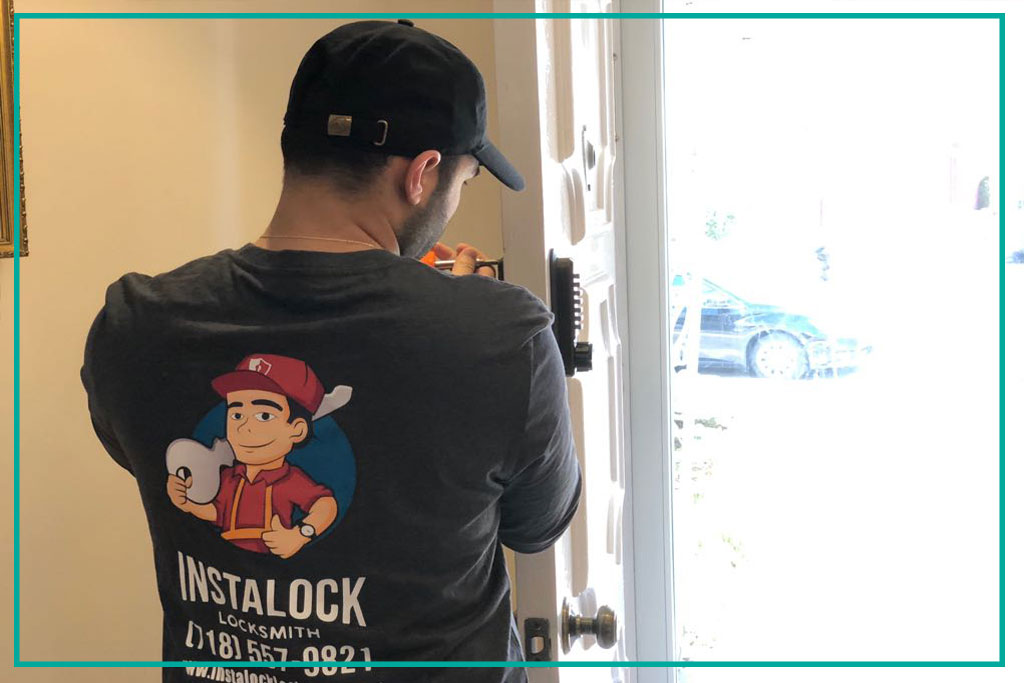 Trustworthy Locksmith At Your Door
We'll send a qualified, experienced locksmith to your door to fix the problem. Whether you are locked out, locked in, have an emergency with a broken key, or working on new construction installations InstaLock provides NYC with the highest satisfaction in locksmith-client service relations. We hold ourselves to a reputable standard assuring the security of your house and apartment. We do our best to try and ensure that you are protected from break-ins and that your whole family is safe in your home. Our fair prices rival anyone in New York City. InstaLock understands that when requesting emergency service it is often under stressful circumstances. A locksmith is here to be a friend and provide a smooth transaction when unlocking your house.
Home Security Locks Installation Services Brooklyn
The goal of a lock is to keep your items safe. New technology has allowed for countless modifications to the standard lock systems. Keep your home and everything in it safe with a fresh lock installation. Protect from theft with home security alarm systems and even go high-tech with a digital keypad. Change the code as frequently as you need. Perfect for Airbnb hosts and secondary homes. InstaLock carries a wide variety of high-security locks and deadbolts. See our website for a full range of items or call 718-557-9821 to discuss what options are best for your home.
Locked Out, No Problem
Misplaced keys and house lockouts can be a rainy cloud in your otherwise sunny day. Panicking solves nothing. A skilled locksmith from InstaLock is standing by day and night to get you back inside your home. If you or someone is locked out of a safe or a room then InstaLock has the skills to free the chains. We work with apartment landlords and even a marshall appointed by the courts to ensure that there is zero damage and that all services are performed in accordance with the law. A locksmith is ready to secure your safety anytime of day or night 718-557-9821.
Broken Keys And Keys Spinning in Locks
Don't let that old lock develop rust due to poor weather. Did you get a cheap lock with a key spinning in the lock the first time you used it? No need to worry because InstaLock is ready to fix broken keys and jammed locks anywhere in NYC. Our emergency service is both affordable and time-saving for anyone stuck with a key problem. Call InstaLock and make an appointment with a locksmith that works with your schedule.

Style For Your Home
New construction and renovated homes need one final addition, a fresh lock installation. Select from a fine selection of lever handles and door knobs for your new lock. We install keyless locks with Shabbat mode so that there is no longer a need to carry keys when you don't want to. Combination Shabbos locks available for anyone upon request. Make your home the place to live with InstaLock Locksmith services.

Fully Licensed And Insured
InstaLock provides reputable locksmith services in Brooklyn and NYC. We maintain friendly relationships with law enforcement and neighboring businesses. All products come with a warranty for labor and parts. Our business is properly licensed and insured under New York state law.