Instalock Locksmith Provide Professional
Residential
Locksmith
Welcome to Instalock Locksmith Services in Queens
Being the second-largest borough in NYC, Queen is home to thousands of residences, multi-story apartments, and enterprise-level businesses where lock problems can often take place. When that happens, you want an expert locksmith in Queens to come to your assistance.
Do you want to make sure your apartment complex has the best locks in place? Are your home locks in the best shape? If you're part of a large corporation, does it provide you with the best security measures? Call Instalock Locksmith, your one-stop-shop for all locksmithing needs. We are committed to providing you with some of the best-branded locks and a full range of locksmithing services in Queens.

As a professional and licensed locksmith in Queens, we provide reputable locksmith services including security systems installation in residential as well as commercial properties.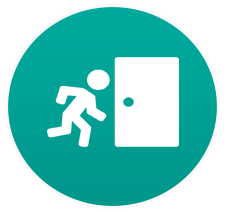 Before you leave your house, you check to make sure you have your keys. It becomes a superstition of sorts. We almost feel the panic attack coming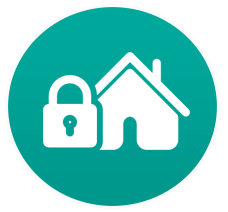 When incidents occur and you need the job done fast and with the skill of a qualified locksmith technician you do not need to look any further
Holding the keys to a car is a symbol of power and responsibility. When you first get your driver's license and take the car for a victory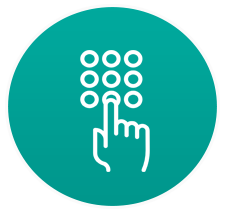 You entrust keyholder responsibility only to your most valued employees. So don't trust just any lock to keep your place of business safe.
Who We Are
Instalock Locksmith is a fully licensed and insured locksmithing company operating in Queens, NYC. We bring a wide range of locksmithing services, including but not limited to lock rekeying, lock replacement, professional key making, new lock installation, etc. With years of experience in the art of locksmithing & key making our professional locksmith company in Queens NY has earned significant recognition.
We are a team of qualified locksmith professionals who can provide quick and reliable service in no time. We provide all kinds of residential, commercial, and automobile locksmithing in just a single call. Our motto is to provide excellence when it comes to locksmithing.
Need Quick Lock Installation or Professional Lock Rekeying in Queens NY?
At Instalock Locksmith, we provide a wide range of options for new lock installation in Queens. We bring a variety of traditional & modern lock solutions for our customers belonging to well-recognized lock brands. Need recommendations on home/office safety & security? Our locksmiths in Queens are more than willing to assist. Call our standard lock service now for new lock installation in the Queens area.
New lock installation can cost you a lot, and if you want a price that's at arm's length, we also provide a professional lock rekeying service. Here's an affordable option to keep your possessions safe.
Need quick lock replacement or lock rekeying? Call our emergency locksmith in Queens at any time of the day.
We Help with Lock Repairs & Home/Office Lockouts
There are instances when neither does your lock require rekeying or replacement. You can make your locks work by taking care of simple lock repairs. Do you need a professional locksmith in Queens to help you with lock repairs? Call our local locksmiths in Queens NY now. Experiencing a home or office lockout? We provide 24/7 lockout emergency service in Queens NY.
We Bring Duplicate Keys/Key Replacements
Lost your home/office/car keys somewhere? How about you get a brand new pair from our experienced locksmiths in Queens. If there's an emergency, we can provide you with a full-scale service.
A 24/7 Automotive Locksmith for Vehicle Lockouts
When it comes to automobile locksmithing in the Queens area, there's no auto locksmith better than our Instalock Locksmith service, from vehicle lockouts to removing broken key bits, from programming transponder keys to much more. We are a 24/7 locksmith company to assist you in Queens.
Duplicate or Replacement Keys
Like any other locksmith service we also provide duplicate or replacement keys. You can contact us in an emergency. We will provide you with duplicate keys as soon as possible.
Automotive Locksmith Services
We provide the entire range of automotive locksmith services in Queens from repairing locks, removing broken keys, to making and programming transponder keys.
24/7 Emergency Services
We also provide 24/7 emergency locksmith services to better help you keep your family safe and secure.
Do You Have a Fast Service Request?
Our service requests are monitored daily during our normal business hours. For weekend and after-hours service, contact us directly at (718) 557-9821.