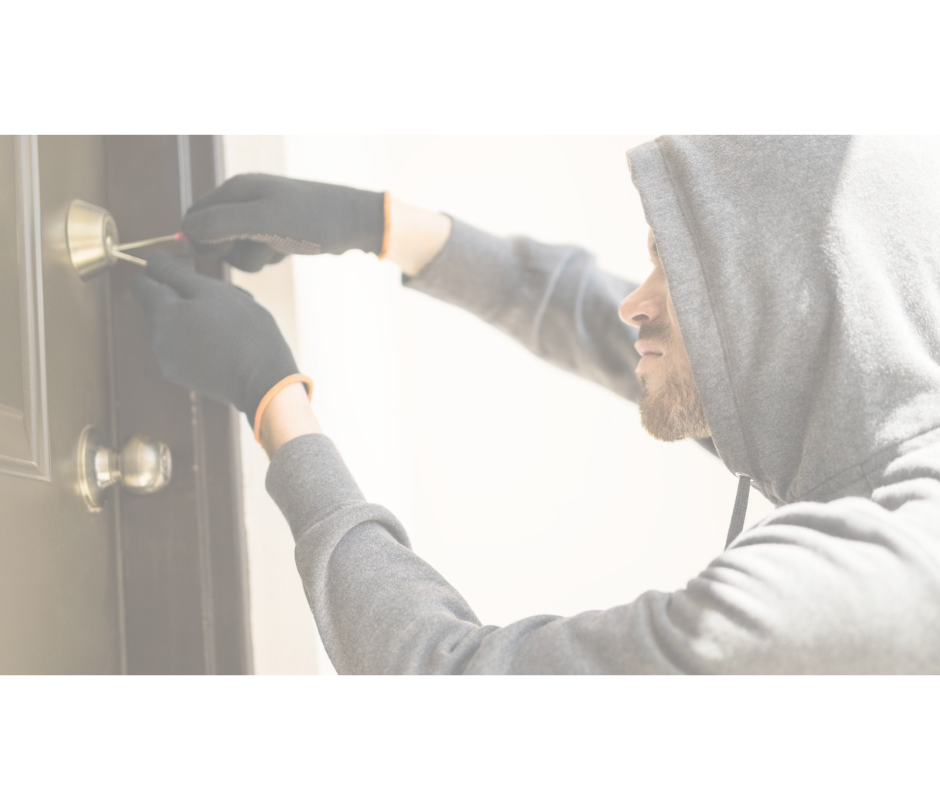 How To Tell If Your Lock Has Been Picked – Unveiling the Art of Lock Tampering
The security of our homes and belongings is of paramount importance. Locks are the first defense against unauthorized access, providing peace of mind and a sense of security. However, the craft of lock picking has existed for centuries, evolving alongside advancements in security technology. As a responsible homeowner or business owner, it's essential to identify whether your lock has been tampered with. In this blog, we'll delve into the world of lock tampering, discussing telltale signs and offering invaluable insights on how to protect your property.
Understanding Lock Picking
Lock-picking is both an art and a science. Skilled lock pickers use various tools and techniques to play with the internal components of a lock and gain access without the original key. While lock picking is often considered criminal intent, it's also a skill practiced by locksmiths and security experts to test the vulnerabilities of locks.
Signs Your Lock Have Been Tampered With

Let's run through the signs that indicate that your lock has been tampered with;
Unusual Physical Damage: A lock that has been picked might show signs of physical damage, such as scratches, dents, or misalignment. This is because lock pickers often use tools that can leave marks on the lock's surface.
Sudden Ease of Turning: If a lock that used to be stiff suddenly becomes easy to turn without any visible reason, it could indicate tampering. Lock pickers often manipulate the internal pins, causing the lock to become less resistant.
Loose Pins or Springs: After picking a lock, its internal pins and springs might not return to their original positions correctly. When inserted, this can result in a key feeling loose or jiggling more than usual.
Key Doesn't Work Smoothly: If your key no longer glides smoothly into the lock or suddenly encounters resistance, it could be due to misaligned internal components resulting from lock-picking attempts.
Visible Tool Marks: Examine the lock closely for any marks or scratches that don't look like regular wear and tear. Lock-picking tools could leave behind these marks.
Steps to Take if You Suspect Lock Picking
Keep in mind the following if you sense that your lock has been picked
Don't Touch Anything: If you suspect your lock has been tampered with, avoid touching the lock or the surrounding area. Preserving potential evidence can be crucial if you decide to involve law enforcement.
Inspect the Area: Look for any signs of forced entry or unusual activity around the lock's location. This could provide additional clues about a potential break-in.
Contact Authorities: If you're confident your lock has been tampered with, contact the local authorities immediately. They can assess the situation and advise you on the appropriate steps.
Enhancing Your Lock Security
Following are a few practical ways that can help increase your lock's security;
Upgrade Your Locks: Consider investing in higher-security locks that are more resistant to picking and other tampering techniques.
Security Cameras: Install security cameras around entry points to deter potential burglars and gather evidence in case of a break-in.
Regular Maintenance: Schedule routine maintenance for your locks to ensure they're in optimal condition. Lubricating the lock and cleaning the key way can help prevent picking attempts.
Are You Locked Out? Contact a Certified Locksmith
We've all been there – that sinking feeling when you realize you've locked yourself out of your home or car. It's a disturbing situation that can happen to anyone anytime. While you might be tempted to pick the lock yourself or resort to unconventional methods, a much smarter and safer option is to call a professional locksmith.
A reputable and experienced locksmith can quickly and safely resolve the situation. Their expertise, quick response, and commitment to preserving your property make them the best choice for handling lock-related emergencies.
Conclusion
Being aware of the signs of lock tampering is essential for maintaining the security of your home or business. While lock picking has existed for centuries, modern security technology has advanced significantly. By understanding the telltale signs of lock picking & taking proactive steps to enhance your security, you can safeguard your property and enjoy greater peace of mind.
At Instalock Locksmith, we understand that emergencies don't wait for convenience. Our dedicated teams are available 24/7, ready to respond promptly to your distress call. No matter the time of day or night. Call us at (718) 557-9821 now!