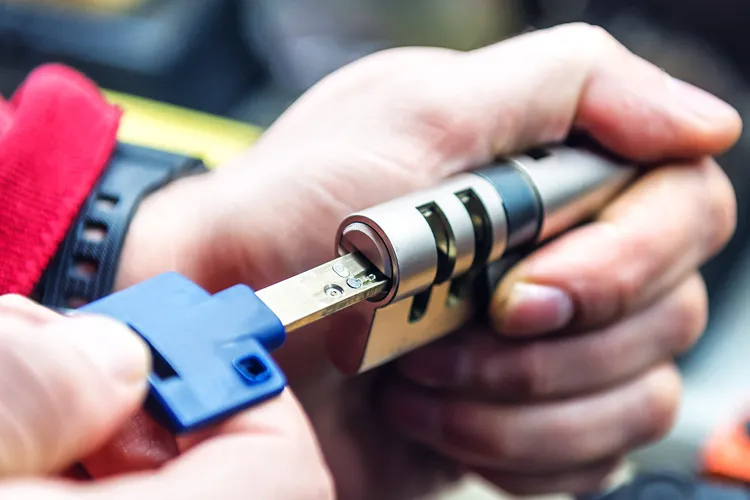 Can Locksmiths Make Keys From a Lock?
Locks and keys play an integral role in our lives, ensuring the security and privacy of our homes, vehicles, and possessions. However, situations may arise where keys are misplaced, lost, or broken, leaving us locked out and needing a solution. In such cases, locksmiths are often sought after for their expertise. One common question is whether locksmiths can make keys from a lock itself.
In this blog post, we will explore the capabilities of locksmiths and shed light on their ability to create keys directly from a lock.
Can Locksmiths Make Keys From a Lock?
Locksmiths are highly skilled professionals who specialize in various aspects of lock and key systems. Their knowledge encompasses the intricacies of different types of locks, key-cutting techniques, and lock mechanisms. They are equipped with various tools and techniques to tackle lock-related issues, from lockouts to lock repairs and installations.
Making Keys from a Lock
In specific scenarios where keys are lost or unavailable, locksmiths may employ techniques to create keys directly from the lock. While this process may vary depending on the lock's complexity and the locksmith's skill level, it is generally possible for skilled residential locksmiths to generate a working key through the following methods:
What is Key Impressioning?
Impressioning is a technique locksmiths employ to create a key that matches the lock's internal configuration. The locksmith places a blank key into the lock, carefully manipulating it to make impressions of its pins or tumblers. A working key can be created over several iterations of trial and error by filling the blank key according to these impressions.
Can A Locksmith Make a Key by Decoding?
Some locks have specific codes imprinted on them, which can assist locksmiths in creating a new key. These codes may be visible or require disassembling the lock to access them. With the code in hand, locksmiths can cut a new key based on the code's specifications.
Can a Locksmith Make a Key From a Picture?
No, it is generally impossible for a locksmith to make a key solely from a picture. A key requires precise measurements and detailed information about its physical attributes, such as size, shape, and internal components. While a photograph may provide visual information about the key, more is needed to replicate it accurately.
Locksmiths need direct access to the lock or the original key to create a key. They rely on specialized tools and techniques to examine the lock's internal components or use the original key as a reference for cutting a new one. By analyzing the lock or the key, locksmiths can determine the necessary dimensions, pin placements, and other intricate details required for key duplication or rekeying.
While technology has advanced, and there are now automated key-cutting machines that can duplicate specific keys based on digital images, these machines typically require the physical key to be inserted for calibration and measurement purposes. More than a simple photograph is needed to create a key.
Therefore, if you require a new key or a duplicate, it is advisable to consult a reputable locksmith who can work with the lock or the original key directly to ensure accurate and functional results.
Conclusion
Locksmiths possess a remarkable skill set that allows them to tackle various lock and key-related issues. While they primarily offer services like rekeying and key duplication, they can also create keys directly from a lock using techniques like impressioning, decoding, or lock picking.
However, the success of generating a working key depends on factors such as the lock's complexity, the locksmith's expertise, and the tools available. When faced with a lock-related problem, it is always advisable to consult a professional locksmith to determine the best course of action.
Contact Instalock Locksmith at (718) 557-9821. Our licensed, bonded & insured locksmith specialists are only a phone call away.