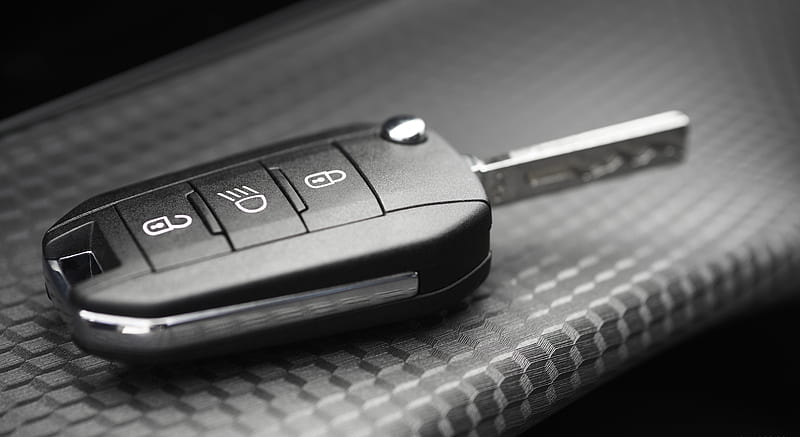 Can a Transponder Key Go Bad? Exploring Common Issues and Solutions
In automotive technology, transponder keys have become a standard feature in modern vehicles. These electronic keys provide an additional layer of security and help prevent car theft. However, transponder keys are not immune to problems like any other electronic device. In this blog post, we will explore the question: "Can a transponder key go bad?" and discuss common issues that can arise with these keys and potential solutions.
Understanding Transponder Keys
A transponder or chip key is equipped with a small electronic chip or transponder. This chip communicates with the vehicle's immobilizer system, allowing the engine to start only when the appropriate key is inserted into the ignition. The chip sends a non-identical code to the car's immobilizer, verifying its authenticity before igniting it.
Can a Transponder Key Go Bad?
The short answer is yes; a transponder key can go bad over time. Let's explore some of the common problems associated with transponder keys:
Battery Depletion: Transponder keys are powered by small batteries inside the key fob. Over time, these batteries may lose their charge, resulting in a weak or unresponsive signal from the key. If the battery dies completely, the key may stop working altogether.
Physical Damage: Transponder keys are subjected to regular wear and tear. Dropping the key, exposing it to moisture, or subjecting it to excessive force can lead to physical damage. Cracks or internal circuitry issues can disrupt the key's ability to transmit the correct signal, rendering it ineffective.
Programming Errors: Transponder keys require proper programming to communicate effectively with the car's immobilizer system. The key may not function correctly if errors occur during the programming process, such as incorrect coding or incomplete synchronization.
Faulty Transponder Chip: Sometimes, the transponder chip may develop a fault. It can occur due to manufacturing defects or damage sustained over time. A defective chip may not transmit the correct code or fail to communicate with the immobilizer system, rendering the key useless.
Solutions and Troubleshooting
If you encounter issues with a transponder key, there are several steps you can take to diagnose and resolve the problem:
Replace the Key Battery: If you notice a weak or unresponsive signal from your transponder key, try replacing the battery. Most key fobs have a small compartment that allows for easy battery replacement.
Inspect for Physical Damage: Examine the key for any visible signs of physical damage. If you find cracks, corrosion, or loose connections, replacing the key or repairing the damaged components may be necessary.
Reprogramming the Key: If the key has been programmed incorrectly or has lost synchronization with the immobilizer system, reprogramming may be necessary.
Seek Professional Assistance: If you have tried the above troubleshooting steps without success, it is advisable to seek professional assistance. Automotive locksmiths in Brooklyn and authorized dealers have the expertise and specialized tools to diagnose and resolve complex transponder key issues.
How Can a Professional Locksmith Help In Case a Transponder Key Goes Bad?
Here's how a locksmith can help:
Key Duplication and Replacement: If your transponder key is damaged beyond repair or lost, a locksmith can create a duplicate or replacement key for your vehicle. They have the equipment and expertise to cut and program transponder keys to match your car's immobilizer system.
Transponder Key Programming: A locksmith can handle the programming process when you obtain a new transponder key or your current key needs reprogramming. They have the specialized tools and software to synchronize the new key with your vehicle's immobilizer system, ensuring proper communication and functionality.
Key Fob Battery Replacement: If your transponder key is experiencing battery issues, a locksmith can assist in replacing the key fob battery. They can identify the correct battery type and perform the replacement, ensuring your key functions properly.
Troubleshooting and Diagnostics: If you're experiencing issues with your transponder key, a locksmith can perform diagnostic tests to identify the problem. They have the knowledge and experience to pinpoint the underlying issue, whether a programming error, a faulty transponder chip, or another related problem.
Emergency Lockout Assistance: A professional locksmith can provide emergency lockout services if you're locked out of your vehicle due to a malfunctioning transponder key. They can quickly and safely approach your car, allowing you to retrieve your keys or assist in creating a replacement key on the spot.
General Maintenance and Advice: A locksmith can offer guidance on proper maintenance practices for your transponder key. They can provide tips on keeping the key in good condition, preventing damage, and maximizing its lifespan.
Read More: What Are the Three Different Types of Access Control Systems in Workplace Security?
Conclusion
While transponder keys are generally reliable, they can experience problems over time. Issues such as battery depletion, physical damage, programming errors, and faulty transponder chips can cause a transponder key to go bad. However, most transponder key problems can be resolved with proper troubleshooting and professional assistance. If you encounter any issues with your transponder key, it's best to consult an expert who can diagnose the problem and provide an appropriate solution. Remember to follow proper maintenance practices and handle your transponder key carefully to maximize its lifespan and ensure its continued functionality.
Contact Instalock Locksmith at (718) 557-9821. Our 24-hour professional team can help you with electronic locks, fingerprint locks, and key copying for homes & businesses.