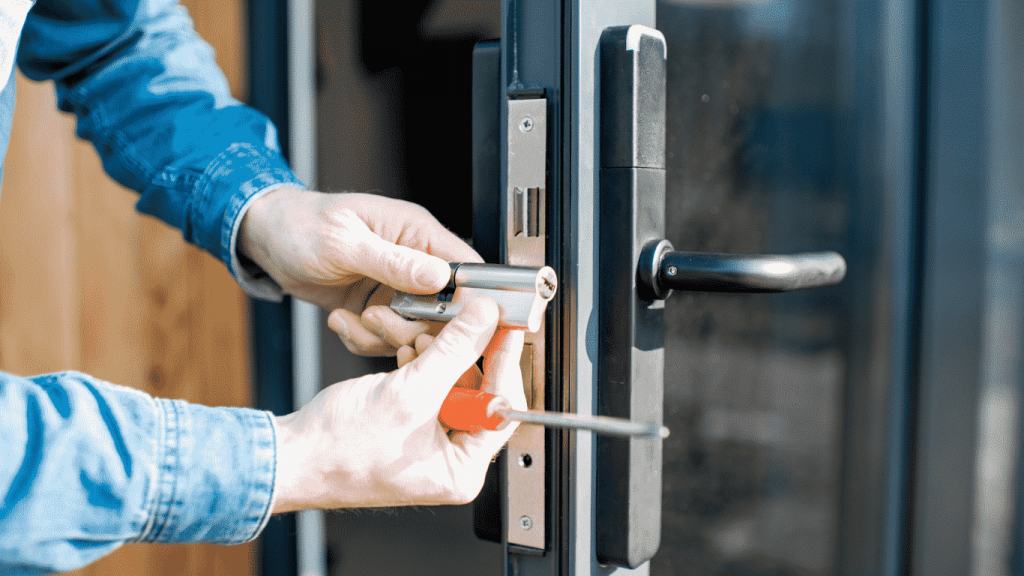 8 Tips to Avoid Home Lockouts
Have you ever been in the unfortunate situation of being locked out of your house?
Whether losing your keys or accidentally locking yourself out, it can be an aggravating experience. Luckily, with just a few simple tips and tricks, you can easily prevent this from happening again. This blog will provide you with 8 tips to avoid home lockouts!
Read on to find them out.
Tip #1: Make Sure Everyone in the Household Has a Key
If you've locked yourself out of your home, you know how frustrating it can be. To avoid this situation, ensure that everyone in your household has a key to the house. That way, if you ever lose your keys or lock yourself out, someone else will be able to let you in.
If you have young children, make sure they know where their key is and how to use it. You may even want to give them a spare key to keep with them in an emergency.
Tip #2: Replace Malfunctioning Locks
If your locks are starting to malfunction, it's essential to replace them as soon as possible. This will help you avoid any potential lockouts in the future. When choosing new locks, be sure to pick high-quality and durable ones. You may also want to consider installing additional door locks for added security.
Tip #3: Have a Backup Key Ready
You can do a few things to avoid being locked out of your home. One of the prime things you can do is to have a backup key ready. That way, if you lose your primary key or it gets stolen, you'll still be able to get into your home.
Here are a few tips for having a backup key ready:
Keep it safe:

You don't want to keep your backup key in plain sight. If someone invades your home, they may be able to find it and use it to get into your home again. Instead, keep it in a safe place where only you know about it. A good option is to keep it in a lockbox or safe.

Give it to a trusted friend or family member:

If you're worried about losing your backup key, consider giving it to a trusted friend or family member who lives nearby. That way, if you ever need it, they'll be able to provide it. Just ensure that the person you give it to can be trusted not to lose it themselves!

Hide it outside:

Another option is to hide your backup key outside. This can be a good option if you don't want to give it to someone else but still want access to it in a pinch. Ensure it's hidden in a secure spot under a rock or inside a hollowed-out tree trunk.
Tip #4: Buy High-Security Locks
One of the essential things you can do to avoid such an untoward situation is to invest in high-security locks. These locks are much more difficult to pick or force open than standard ones, so they can significantly deter would-be burglars.
Tip #5: Know Your Neighbors
If you live in an apartment or condo, get to know your neighbors! This way, if you ever find yourself locked out of your home, chances are one of your neighbors will be able to help you. Even if they can't let you into your unit, they may be able to help you call a locksmith or give you a spare key.
Tip #6: Use Keyless Entry Systems
If you often lose your keys, consider investing in a keyless entry system. This way, you can avoid searching for your keys whenever you want to enter your home. Many different types of keyless entry systems are available on the market, so be sure to do your research before making a purchase.
Tip #7: Invest in Automated Smart Systems
Several automated smart systems on the market can help you avoid home lockouts. These systems typically use an app to allow you to remotely control your locks, and they often include features like automatic locking and unlocking, as well as alerts that let you know when someone is entering your home.
Tip #8: Hire a Professional
If you're ever in a situation where you're locked out of your home, the best thing to do is to call a residential locksmith in Brooklyn. A locksmith can help you get back into your home quickly and without damaging your property.
Conclusion
Home lockouts can be incredibly frustrating and costly to fix, but with suitable precautions, you can easily avoid them. With just a few simple steps and some extra planning ahead of time, you'll be able to stay one step ahead of any potential home lockout situation.
If you need a professional to check your existing locks and replace any malfunctioning ones or make extra keys, contact Instalock Locksmith at (718) 557-9821 and place your order today!