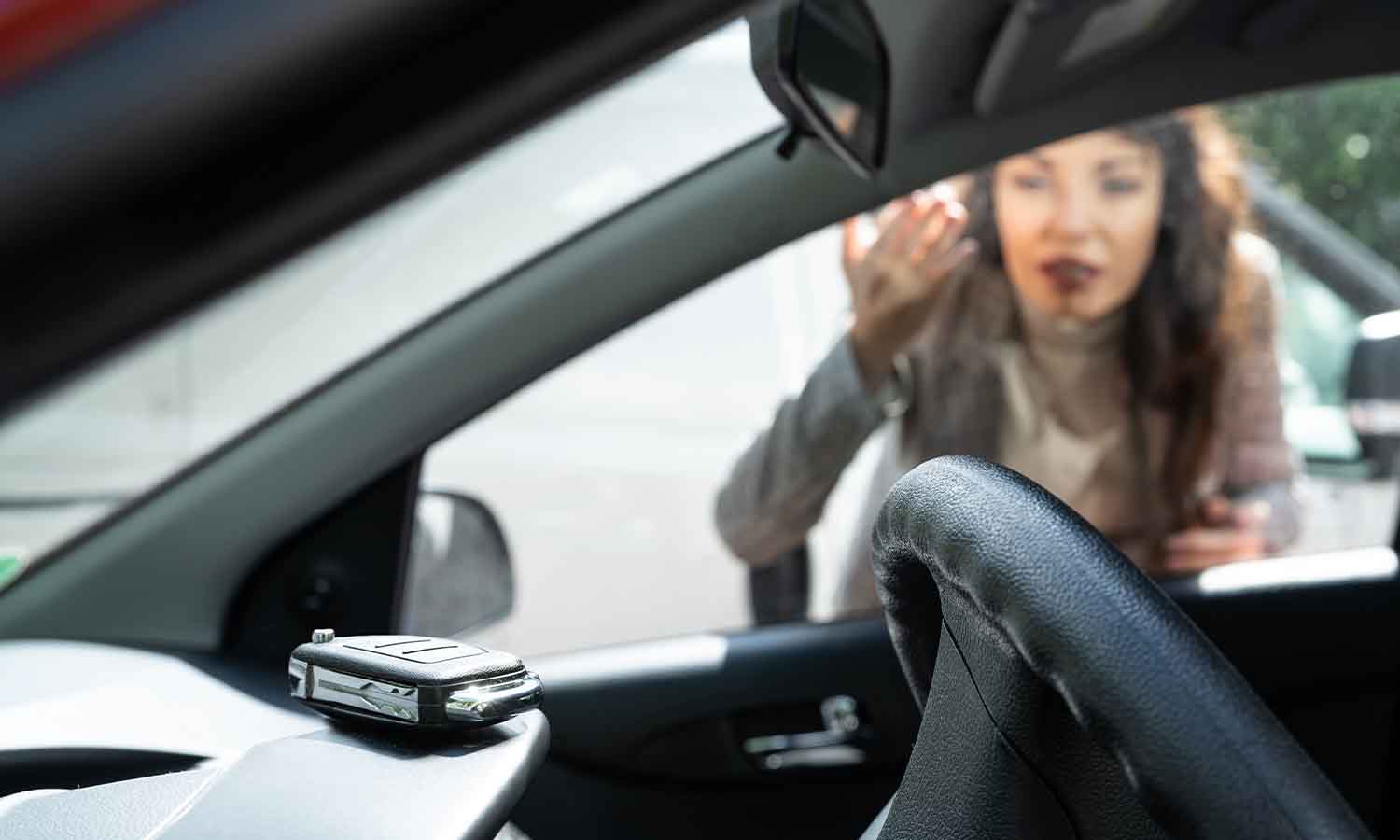 4 Things to Follow If Your Keys Are Locked Inside the Car
At one point or another, we have all been there. We have found ourselves locked outside the vehicle unable to find assistance anywhere nearby. And when that happens, the first thing that comes to our mind is to try something stupid like breaking into our own vehicle or breaking the door glass to unlock our vehicle… well if you're getting such foolish thoughts, hold them for a moment. Let us help you resolve your problem in a more sophisticated manner. Here are 4 things to follow if your keys are accidentally locked inside the vehicle.
Find a Suitable Place to Wait for the Help to Arrive
Is there a cafe nearby or a mall? Don't worry yourself by standing next to the car and feeling all dumb. Go to a safe place and wait for professional help to arrive & rescue your vehicle. If you're hungry and would like to grab a bite, go ahead and purchase a wrap with a soda drink; sit and relax. You can always use the time that you have to go through different shops; pick out shirts, shoes or jeans of your liking.
One way or the other, try to kill your time by keeping your mental health sane until professional help arrives. Don't worry too much if you've locked outside, one in every 4 Americans does it more often than you do.
Don't Try Anything Stupid Like Breaking Into Your Car
If you're planning to access your car door with a lock pick or some other tool such as a slim jim or anything else, we advise you not to. Unless you're a professional who has unlocked a vehicle before using the slim jim, you should take that path; or else, if it's a recommendation you got from your good ol dad or from a (Jack Know it All), just stop and don't. To unlock car doors is a trick that only a certified professional has mastered and he/she is professionally trained to perform it. So why take the risk!
Wait for a certified professional from a reliable locksmith company to arrive and resolve your situation.
Don't Call the Cops Because They Are Not Going to Be Much Help
When you're locked outside the vehicle, you always get worried and often reach the conclusion of calling 911. Well if you're locked out of your vehicle, and you're now doing the same thing, just hold on. In a lockout situation, cops aren't going to be of much help. Firstly, because they are not experts in unlocking car doors & secondly, they are not prepared with the right tools to unlock any automobile. At times as such, it's best that you call in a professional locksmith who has the expertise to handle these problems. If you're living somewhere nearby, Instalock Locksmith can provide you with quick assistance.
Don't Forget to Call a Professional Locksmith
Last but not the least, reach out to a professional locksmith expert. At Instalock Locksmith, we have a wide range of professionally certified locksmith experts. Whether you're looking for a residential locksmith, automobile locksmith, commercial locksmith, emergency locksmith, or any other locksmith expert, we are the right source to hire. Our professionals are always just a phone call away.